Curriculum vitae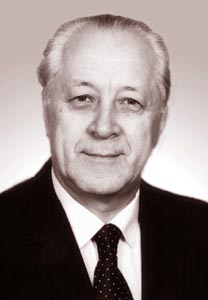 Lajos Pákozdi /B.: Sopron, Hungary, l3. 08. 1931./; physician, endocrinologist, allergologist.;
Educ.: M.D.; Medical University, Pécs, Hungary, 1955. ;
M.: Irén Csipai, ; Children: Péter /1966/, Lóránd /1969/.;
Workplaces: Nagykanizsa, Balatonfüred, Kékestető., Head physician / - 1990/.;
Currently is retired.; - Founder and President of Hungarian Society of Opponents to Smoking /1975-1987/.; Editor and Author: Doctors on Smoking /Book. Medicina. Budapest. 1978./.; Author of numerous publications on "Smoking and/or Health".; - Memb.: "Pápai Páriz" National Society of Health Education.; European Medical Association for Smoking or Health /EMASH/.; Hungarian National Committee of EMASH.; Expert's Committee of Hungarian Alliance for Tobacco Control.; - Recipient: Alexander Fleming medal /1976/.; Gyula Vilmon Prize /1978/.; Eminent Doctor title /1991/.; "Pápai Páriz" diploma of merit /1996/.; "Pápai Páriz" medal /1999/; Gold-Diploma. Medical University /2005/; "Pápai Páriz" Honorary Diploma /2007/; Honorable plaquette. Hungarian League Against Cancer /2010/; Diamond-Diploma. Medical University /2015/; Iron-Diploma. Medical University /2020/.
- Home: Törökvész út 42/B, Budapest, H-1025, Hungary.


Back | Magyar verzió